About Kirsan Engineering, Inc.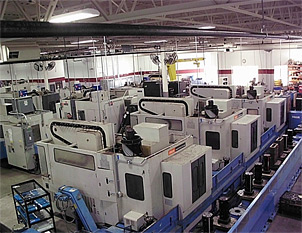 Since Kirsan Engineering first opened its doors in 1967, we have evolved from a small, family-owned custom mold and die builder into a diversified contract manufacturer of precision-machined components. Over the years, state-of-the-art equipment has allowed Kirsan to consistently meet the ever-changing needs of today's complex and competitive global marketplace.
In 2001, Kirsan was acquired by Ocenco, Inc, bringing new assets and resources in-house and further enhancing our ability to provide reliable services and innovative solutions to a wide variety of diverse industries. Today, a growing list of customers - in demanding markets such as aerospace, agriculture, automotive, government, hydraulic/flow control, medical, military, mining, petroleum and transportation - look to Kirsan to meet their complete precision-machined component needs.
Whatever your component needs - including prototypes, short runs or long-term production - Kirsan Engineering will deliver the highest quality part built to your exact specifications. We have the in-house capabilities to manage the production of your precision-machined part from concept, initial design and prototyping through final design and permanent tooling. Kirsan also has the knowledge, experience and equipment to package your custom part as required and deliver to the end user. We invite you to review all that Kirsan Engineering can offer to your business and we look forward to working with you.
ISO Registered (ISO 9001:2015 Registered)